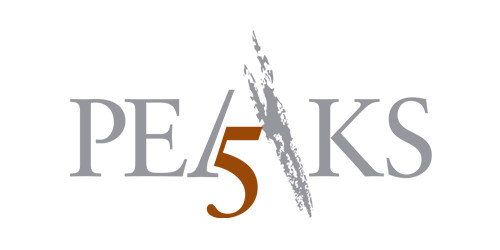 Clarity. Support. Trust.
At Five Peaks, we put you in charge of your wealth so you can take control of your future. We review your finances and give you clarity about where you are, what you need to protect and maximize your success, and how to accomplish your goals as you grow. As a national practice serving successful business owners for more than 15 years, we know what it takes to help you get and stay on track—no matter how complex your wealth has become. We build lifelong partnerships to support your goals in every season, providing valuable resources, focused education, and proactive accountability, so you can build your best life with confidence.
Available
We take service seriously—when you partner with us, you have a dedicated point of contact and a team of professionals devoted to proactively helping you accomplish your goals.
Committed
We play the long game—we build lifelong relationships with clients, so you always have someone to keep you accountable and offer sound advice as you grow.
Trusted
We serve with a high level of transparency and integrity, providing practical insight so you have confidence to make decisions in line with your values and goals.
Our Values
At Five Peaks we help provide a positive and comprehensive financial planning experience for our clients. We focus on three main areas of planning: personal, business, and estate. We honor our client's goals and take pride in helping them successfully reach their objectives by adhering to the Five Pillars of success that govern all business conducted in our office. These pillars drive us
toward positive action and client satisfaction.
Respect

Trust

Diligence

Discipline

Performance
Respect
We earn our client's admiration and esteem through courteous regard for their feelings, hopes, and dreams.
Trust
We work hard to earn our client's confidence by nurturing relationships through honest and reliable services, and taking responsibility for our conduct and obligations.
Diligence
Our professionals are conscientious about paying proper attention to our client's aspirations, challenges, and needs. We are determined to plan and manage client holdings for optimum results.
Discipline
Our financial advisors are dedicated to excellence and advantageous practices using their knowledge, education, training, and commitment to stay on top of global trends and industry news.
Performance
We create value for our clients by demonstrating knowledge, insight, and experience that accomplish short-and long-term results.