Our Team
Our team of professionals is here to provide valuable insight, guidance, and
accountability that allows you to take charge of your wealth and build your best life.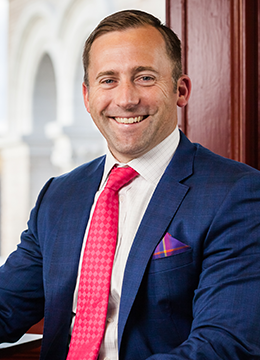 Derek works with business owners, executives, professionals and affluent families. By providing comprehensive holistic financial planning, investment advisory and wealth management expertise. Derek helps quarterback the development, implementation and real-time management of his clients customized financial plan.
In 2004, Derek began his career at New York Life. Since 2008 he has been a New York Life Council* qualifier. Derek has also been recognized as a Chairman's Council* agent at NYL since 2016. In 2014 he was awarded the Colorado Associate of the Year award by the Denver General Office. From an industry perspective he has been awarded lifetime membership into the Million Dollar RoundTable**. Reaching Top of the Table status at MDRT in 2021.
Derek loves coaching and has been a keynote speaker at different New York Life offices around the country. Encouraging colleagues to create the best client experience possible through the creation of efficient business practices. These speaking engagements are his biggest honor.
On a personal note, Derek graduated from the University of Colorado and was a member of the CU football team. As a three-time letterman he was also a member of the 2001 Big 12 Conference championship team. From that experience he brings the core values of teamwork, discipline and perseverance to Five Peaks. Derek loves to stay active by coaching a playing competitive soccer throughout the year.
Derek and his wife, Michelle, are proud parents to their son Alexander. They love being a family that travels, plays and laughs together. They actively work with Catholic Charities through their Church and support the Denver Rescue Mission amongst other charities.
*Council is an annual company recognition program based on agent production from July 1- June 30.
**The Million Dollar Round Table (MDRT), The Premier Association of Financial Professionals, is recognized globally as the standard of excellence for life insurance sales performance in the insurance and financial services industry.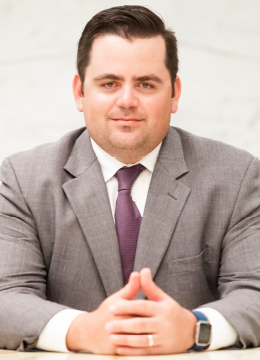 Carey D. Sullivan is the Co-Founder and Chief Investment Officer of Five Peaks Capital Group since 2011. Carey creates and manages customized holistic financial plans for his clients and takes the responsibility of making sure those plans are implemented and updated on a regular basis for C-Suite Executives and Business Owners.
As part of his role as Chief Investment Officer, Carey is responsible is setting the firms asset allocation framework. He is responsible for manager due diligence-> interviewing managers to be placed on the firms buy and sell list. He also creates the Investment Policy Statements for each firm client.
As a fiduciary in his investment advisory work, Carey helps his clients through a variety of complex tax, financial and market changes as well as complex personal, business and estate planning goals. Everything he does is based in the firms Five Tenets of Performance, Discipline, Diligence, Trust and Respect.
Before Co-Founding Five Peaks Capital in 2011, Carey began his financial planning career as an agent of New York Life in 2009 after being laid off from Countrywide Bank in the 2008-2009 financial crisis. In seeing the financial mistakes of people close to him during this time he decided to embark on his own career in helping people reach their financial goals. Carey is currently taking graduate level financial courses to further his education and training in the field.
Carey is involved in the community by coaching his son Carson' soccer team. He is involved with the Denver Rescue Mission in helping the homeless people in the Denver Metro Area and with MaxFund which is a no-kill animal shelter based in Denver.
When Carey isn't planning for his clients' future you can find him spending time with his wife Leah, and their two kids Sloan and Carson. They enjoy spending time at their mountain home in Silverthorne, Co. His main interests are playing golf, he has tied the course record at Lakewood Country Club with a score of 62. He has finished 2nd in the Men's Club Championship twice and 2nd in the Men's Match Play Championship once. Carey has also been a member of Lakewood's Schrepferman Cup team since 2016.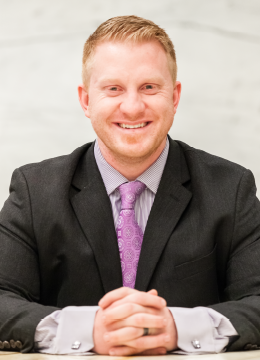 As a fiduciary in my investment advisory services with 15 years of industry experience, I am an advocate for my clients' goal achieving success. With tax code complexities, changing investment market dynamics, and uniquely personal life goals to reach, I offer a holistic planning approach to help clients reach their ambitions. I run my business on a foundation of trust-based relationships.
As a Certified Financial Planner, Chris helps business owners, professionals, and families understand their current financial state and the best route in achieving their desired financial goals. His strategy involves helping clients maintain diverse financial portfolios throughout the course of their lives. Chris takes pride in being accessible for his clients, whether it be a small change to a life insurance policy or answering questions regarding an extensive financial plan. He Believes in full disclosure and mutual understanding of the benefits and detractions from certain approaches when applied to a specific situation.
Chris started his finance journey in 2007 as a high net-worth client service specialist with Charles Schwab and obtained his FINRA series 7 and series 63 licenses. While there, he specialized in assisting customers with trading securities and educating them on market and planning strategies. In 2008, Chris received his Bachelor of Science degree, Magna Cum Laude, focusing in Financial Management from the University of Colorado, Denver. In 2011, Chris became an agent with New York Life Insurance Company and joined the Five Peaks Capital Group team.
While his biggest pleasure is assisting his clients reach their financial goals in an ever-increasingly complex society, Chris also enjoys camping, fishing, snowboarding, woodworking, and four wheeling. Due to his love of the outdoors, Chris is also a passionate proponent of recycling, alternative energy, and preserving the environment. He and his wife Brier reside in Littleton, Colorado with their two children, Jocelyn and Rowyn, and their various family pets.
Education & Designations
Bachelor of Science with an emphasis in Financial Management Systems, Magna Cum Laude from the University of Colorado Denver, 2008.
Certified Financial Planner™ (CFP®), 2013
Retirement Income Certified Professional (RICP®), 2018
Master's in Financial Planning Enrollee 2021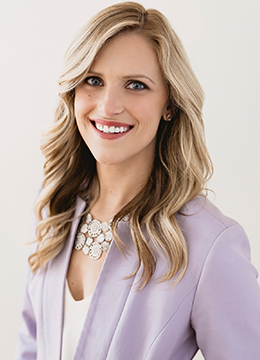 Kathleen started her financial advising career in 2017, after her father suddenly passed away, leaving no financial plans in place. Through her family's experience, she learned that a financial plan can be anything from a three-hundred-piece puzzle to a three-thousand-piece puzzle. Kathleen strives to educate and empower her clients to design and implement a sound financial plan to fit their needs.
Kathleen studied criminal justice at Madonna University, where she graduated Manga Cum Laude with her Bachelor's degree in 2013. After graduation, she moved to Colorado and decided to continue her education. Kathleen received her MBA through the University of Colorado's Professional MBA Program where she specialized in Entrepreneurship and business strategy. Professionally, Kathleen has obtained her FINRA series 6, 63, 7, and 66 licenses and is an affiliated advisor with Eagle Strategies. She uses her educational experiences to create comprehensive financial plans for her clients, focusing on business owners, mid-career professionals and within the special needs community.
Kathleen has a passion for giving back and staying involved in the community. In her free time, Kathleen volunteers for a number of organizations, with a majority of her volunteer hours dedicated to Special Olympics Colorado, as a part of their Young Professionals Board. Through her partnership with The New York Life Foundation, Kathleen has presented the Grief Sensitive School Initiative to over fifty schools in the Denver area. Equipping faculty with tools and resources to provide a safe space for grieving students. When she is not volunteering, you can likely find her playing or coaching volleyball, doing CrossFit, in the mountains snowboarding, enjoying a good hockey game, or relaxing with her Golden Retriever.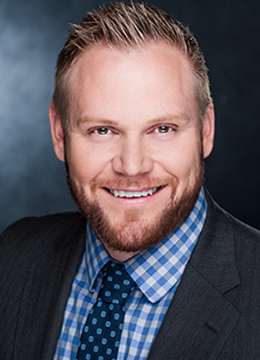 Chris Eaton has been a financial professional with New York Life Insurance Company since 2014 and joined the team at Five Peaks Capital Group in 2021. Chris is an Executive Council Agent (2014), has obtained his series 6, 7, 63, and 66, licenses, and is an Investment Advisor Representative of Eagle Strategies, LLC., a Registered Investment Advisor. Chris is also an MDRT Qualifier and member of NAIFA.
Chris works with his clients in Business Succession Planning, Tax Diversification Strategies, Executive Deferred Comp, 401k management, and Debt Reduction Planning. Chris has built a reliable network of trusted advisors for his client base, including, CPA's, Attorneys, Mortgage Brokers, Realtors, Auto Brokers, and many others.
Chris graduated from California State University Fresno, Craig School of Business in 2007 with a bachelor's degree in International Business.
Chris sits on the professional's board of STRIVE Prep School District and spends time volunteering with Hope Kids as well as Goodwill Denver.
Chris resides in Centennial, CO with his wife, Lindsey, their daughters, Finnley and Ansley, and their dog, Tallulah. While Chris is not working, he spends time with his family, hikes, skis, goes to concerts, plays volleyball and plays music.